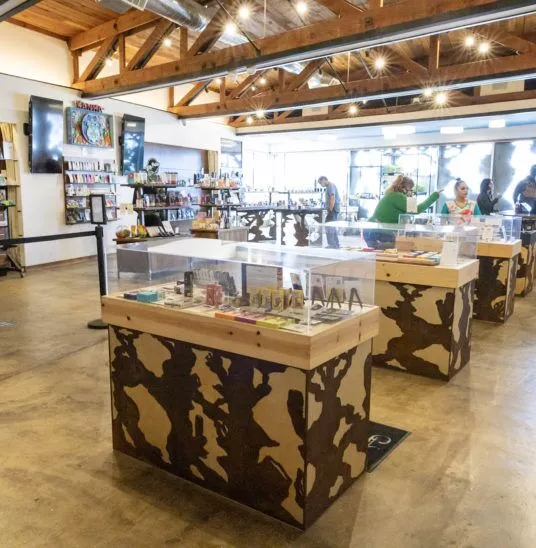 The Reef – Seaside California
The Reef is a cannabis dispensary located in Seaside, California, just north of Monterey. Whether you're a medical or recreational consumer, The Reef has the best selection of cannabis products in the area. The dispensary is conveniently located off the Pacific Coast Highway at 1900 Fremont Boulevard, near Seaside's Sand City Beach.
The Reef by Body and Mind offers a wide range of cannabis products, including flower, vapes, edibles, and wellness products from the best cannabis brands in Monterey's Seaside. Some featured brands include Connected, Lowel Farms, Glass House, Fig Farms, Jeeter, Stiiizy, and 710 Labs.
The dispensary's experienced budtenders can answer questions and guide you to The Perfect Balance of Body and Mind. The Reef also offers elite customer service, including private consultations, customer rewards programs, easy ordering online, express pickup, and discreet same-day delivery.
Whether you prefer in-store shopping or delivery, The Reef covers you. You can visit the dispensary in Seaside or order online for convenient pickup or discreet same-day delivery. The Reef is pet-friendly so you can bring your furry friend along.
Overall, The Reef by Body and Mind is the best dispensary in Seaside, offering high-quality cannabis products and exceptional customer service. So, if you're looking for a reliable and trustworthy cannabis dispensary in Seaside, look no further than The Reef.
Back to Directory
Features