Seizures & Epilepsy: Can Cannabis Alleviate Debilitating Seizures?
Table of Contents
Seizures & Symptoms of Epilepsy
Epilepsy is a condition in which a person has repeated seizures. The word "epilepsy" simply means the same thing as "seizure disorders."
Sometimes the reason for these seizures is simple. Other times they are complicated. Approximately one in twenty-six people in the United States will inevitably develop this condition at some point in time during their lives.
Today CBD is being used with increasing popularity to treat seizures and other common symptoms of Epilepsy. It wasn't always like this, however. At one point in time, it was rare, and even quite dangerous to try and treat seizures with cannabis.
Not because of health hazards but more so because of the laws dependent on where a person lived. In many cases, people have had to travel across the United States in search of places where cannabis had been legalized for medical purposes.
These people famously became known as medical refugees, referring to those who had strictly immigrated for safe access to legalized cannabis.
The most well-known family would be the Figi family, featured in Sanjay Gupta's CNN Special, WEED. As of April 7, 2020, Charlotte Figi has passed, but her name and legacy live on through their story's impact around the world. They helped start a movement that has resulted in a lot of the access to cannabis we have today.
Suffer From Epilepsy? Get Your Medical Cannabis Card in Minutes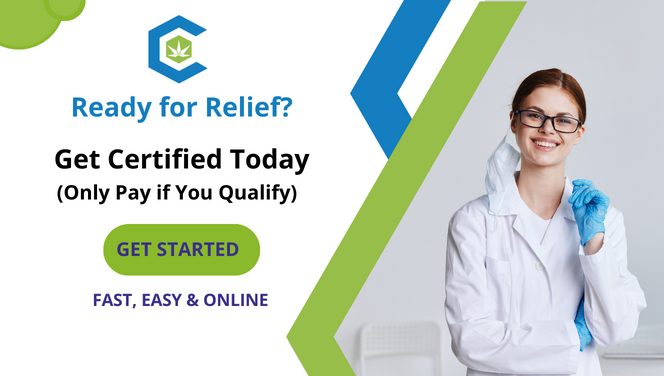 ---
Enjoyed This Content? Read More:
In this guide, you'll learn how to make cannabis-infused coconut oil or MCT oil, decarboxylate cannabis, or choose to infuse cannabis into any oil of your choice.