Cannabis Oil Guide: What Is It and How Does It Work?
Table of Contents
Cannabis oil is a rapidly growing trend worldwide, but what is it, and how does it work? Cannabis oil is an extract of the cannabis plant that contains significant cannabinoids, such as CBD and THC.
In this guide, we will explore what cannabis oil is, how it works, and its potential benefits. We will also discuss the difference between CBD oil and THC oil, two of the most popular forms of cannabis oil.
By the end of this article, you should better understand what cannabis oil is and how it can be used to improve your health and wellness.
What Is Cannabis Oil?
Cannabis oil is an extract from the cannabis plant, obtained by distilling the flowers and leaves of the plant. It contains various compounds known as cannabinoids, including tetrahydrocannabinol (THC) and cannabidiol (CBD).
Cannabinoids are a group of compounds that can be found in the cannabis plant and are responsible for the effects on the one taking it.
Cannabinoids are the active components in cannabis that interact with receptors in the body's endocannabinoid system, providing various physical and psychological effects depending on the type of cannabinoid consumed.
THC produces a "high" sensation, while CBD does not produce psychoactive effects. 
Cannabis oil has been used for many medical purposes, including:
Pain relief
Anxiety reduction
Anti-inflammatory
Treatment of certain forms of epilepsy
Treatment of Multiple Sclerosis (MS)
Reducing nausea and vomiting caused by chemotherapy and radiotherapy
Medical cannabis oils are typically higher in CBD content than recreational varieties, enabling them to provide therapeutic benefits without causing psychoactive effects.
CBD Oil vs THC oil
CBD oil and THC oil are both derived from the cannabis plant, but they have different chemical compositions.
CBD oil contains only trace amounts of THC, the psychoactive component of cannabis, while THC oil is extracted mainly from the flowers and buds of marijuana plants and contains high levels of THC.
As a result, CBD oil does not produce any psychoactive effect or "high" when ingested, whereas THC oil can produce a range of effects that vary by individual.
CBD oil has been found to be beneficial in treating a variety of health conditions, such as anxiety, depression, and chronic pain, while THC oil is primarily used for recreational purposes.
Is Cannabis Oil Legal?
The United States generally prohibits cannabis oil due to its THC content, but hemp-derived CBD products are legal.
With the passage of the US Farm Bill in 2018, hemp cultivation and production are now legal in the United States.
Hemp contains a very low concentration of THC, so it is legal to grow as long as it does not exceed 0.3% THC content.
Farmers can now produce hemp for industrial purposes, such as extracting CBD in tinctures, topicals, and edibles.
These products can be used for various medical purposes, such as pain relief or seizure management. The Farm Bill opened up more research opportunities into the potential health benefits of using CBD.
What Are the Different Ways To Enjoy Cannabis Oil?
Cannabis is a plant that has been used for centuries for many different purposes. It can be consumed in various forms, such as:
Smoking
Vaping
Ingesting
Dabbing
Spraying
Through a gravity

bong

A filtration device, typically made of glass, used for smoki...

Sublingually (under the tongue)
Applying as a topical cream
Including it in food and drinks
Generally speaking, cannabis oil is more potent than other forms of cannabis due to its concentrated nature and can offer users more powerful effects when consumed in small doses.
Consuming the oil sublingually allows quick absorption into the bloodstream, while vaping provides fast relief and higher absorption.
You can also use oils to make edibles or add oil to food and drinks that can offer more gradual effects over an extended period of time.
Dabbing is an incredibly potent way of consuming cannabis oil, but it should be done cautiously.
Incorporating cannabis oil into topical salves or lotions can provide localized relief from various ailments, such as skin conditions and joint pain.
No matter your chosen method, using cannabis oil responsibly can help you achieve holistic health benefits.
What Are the Possible Side Effects of Cannabis Oil?
While cannabis oil is generally considered safe for use and consumption, it has some potential side effects. These include:
Changes in appetite
Changes in coordination and cognitive functioning
Feeling sleepy or tired
Diarrhea
Change in liver enzymes
Pneumonia
Anxiety
Psychosis
How Much Should I Take the First Time?
How much cannabis oil you should use depends on various factors, such as your tolerance — probably low the first time —, the desired effects, and the type of cannabis oil.
Generally speaking, starting with a small dose is recommended, as it can take some time to experience its effects. T
o begin with, you may want to try just one drop or two under your tongue. If you don't experience any effects after an hour or so, you can increase your dose in small increments until you find the right amount. 
It is important to remember that everyone reacts differently to cannabis oil, so consider how your body responds to different amounts and make adjustments accordingly.
You can find the right amount that works best for you with patience and experimentation.
How Long Does Cannabis Take To Work?
Cannabis oil can take several minutes to an hour before taking effect. The exact time it takes for cannabis oil to take effect depends on various factors, such as the type of cannabis product used, the method of consumption, and individual biochemistry.
Generally, when consumed orally or sublingually, cannabis can take anywhere from 15 minutes to an hour to kick in. If inhaled, effects may be felt within seconds, but they will not last as long as they would if ingested. 
It is important to note that when consuming cannabis, it is best to start with a small dose and wait at least 45 minutes before deciding whether to increase the dose.
Since edibles containing cannabis oil are metabolized more slowly than other products, effects may be delayed up to two hours after ingestion.
The effects of cannabis oil can last anywhere from a few hours to several days, depending on the strength of the product and how it is consumed.
Inhaling cannabis produces a more immediate high that typically lasts one to three hours, while edibles and tinctures tend to produce longer-lasting effects that may linger for up to eight hours or more. 
The duration also depends on the individual's metabolism and how much they have eaten before consuming the cannabis oil. Generally speaking, individuals who take small doses of cannabis will experience shorter-lasting effects than those who take larger doses.
Because some cannabinoids are stored in body fat, the effects of cannabis may last longer in people with higher body fat percentages. Lastly, different strains of cannabis oil may also produce differing durations when it comes to their effects.
What Should You Do and Not Do With Cannabis Oil?
When using cannabis oil, it is important to know what to do and not do, so you can ensure that you get the most out of your cannabis oil experience while staying safe and healthy.
DO: Buy Cannabis From a Reputable Source
Cannabis oil from reputable sources will undergo rigorous testing and quality assurance processes to ensure that the cannabis meets safety and purity standards, so you can be sure that only verified ingredients are used in its production.
Reputable vendors also provide detailed information about their products, such as the cannabinoid content, terpene profile, THC/CBD levels, and more. 
By choosing a reliable source for your cannabis, you can rest assured that you are getting a top-notch product that contains only safe and effective ingredients.
DO: Store the Cannabis in a Cool, Dark Place
Storing cannabis oil in a cool, dark place away from children and pets is important for keeping the product safe, effective, and free from contamination.
Light can degrade the cannabinoids in the oil, making it less effective, while heat can cause the oil to oxidize and create off-putting flavors and odors. 
Storing cannabis away from children and pets is essential for safety reasons: if ingested by a child or pet, even a tiny amount of cannabis could cause serious health issues.
Lastly, keeping the product away from prying eyes is essential for maintaining privacy; many people prefer to use cannabis products discreetly.
DO NOT: Drive After Taking Cannabis Oil
Cannabis can be a psychoactive substance, meaning that it can have an effect on the mental state of the person taking it. Driving after taking THC cannabis is not recommended due to the potential risk of impairment.
THC and CBD-only cannabis oils may cause increased drowsiness, slowed reaction times, and confusion, which could have serious consequences when behind the wheel.
Cannabis may stay in one's system for several days after its ingestion, meaning that even if you are no longer feeling the effects of the drug itself at the time of driving, traces may still be present and detectable in testing. 
Generally, using cannabis is safe and effective, but it should be done after consulting with a doctor, especially if you are already taking medications for any condition.
Cannabis oils with high levels of THC should only be used by those with a medical need for cannabis and under their doctor's or healthcare provider's guidance. 
Enjoy Quality Cannabis Oil, Get Your Medical Cannabis Card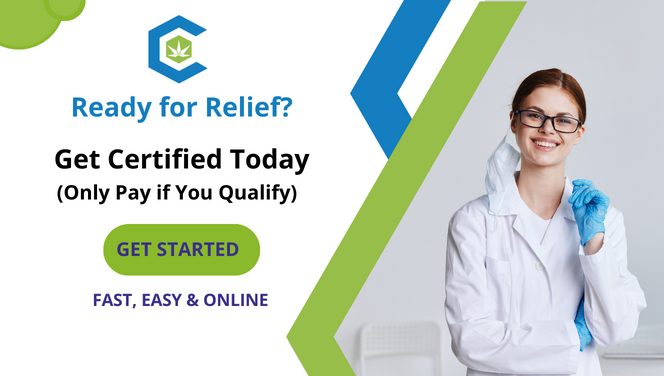 ---
Enjoyed This Content? Read More:
In this guide, you'll learn how to make cannabis-infused coconut oil or MCT oil, decarboxylate cannabis, or choose to infuse cannabis into any oil of your choice.