Can Cannabis Help Stiff Person Syndrome? A New York Mother's Fight For Her Daughter
Jennifer Shanley of Rochester, New York, is on a journey to pinpoint the perfect cannabis strains to help her 22-year-old daughter Madeline. in September 2018, Madeline was struck with a sudden and mysterious illness that stole her life away abruptly. Once a college honors student at Nazareth College, Madeline was 100% bed-bound and in constant and excruciating muscle spasms.
Could cannabis help stop the debilitating muscle spasms of Stiff Person Syndrome?
After years of searching and financial hardships, a two-month stay at John Hopkins Hospital in Baltimore finally led to the diagnosis of Stiff-Person Syndrome or SPS, a rare one-in-a-million autoimmune and neurological muscular disorder. This is a painful story to share, but it's also a story of Hope for Madeline and her family. You don't want to miss this episode!
Table of Contents
Jennifer Shanley's Daughter's Condition 00:00
Jennifer Shanley has a daughter, Madeline, who has been diagnosed with SPS, a rare autoimmune neurological muscular disorder.
Madeline's condition causes muscular spasms throughout her body, which can lead to a painful state almost like paralysis, where the muscles are competing with each other.
Madeline is 100% bed-bound and has been for almost four years.
She travels to the doctors via stretcher and ambulance and hopes to someday be able to sit in a wheelchair.
Jennifer Shanley's Advocacy for Her Daughter 00:39
Jennifer Shanley is an advocate for her daughter Madeline, who has been diagnosed with SPS.
Jennifer has experience with advocacy as her younger son has autism.
Jennifer served on a number of advocacy committees for special education.
Jennifer created programs for parents and teachers in the special education group in Greece, NY.
Jennifer and her husband quickly became advocates for Madeline to get the treatment they believed she needed.
Jennifer Shanley's Challenges 01:32
Madeline had a rough month of a couple of issues with impacted bowel, so they spent some time in the emergency department about 12 hours a couple of weeks ago.
Madeline has an infected toe, which unfortunately, for her body, sends her body into muscular spasms with any type of infection, making it more challenging for her.
Background on Jennifer Shanley's Daughter 02:32
Madeline Shanley is 22 years old, an honors college student, and an incredibly bright, kind, and compassionate person.
She started to become ill about three and a half years ago, which led to a long and difficult time trying to figure out what was going on with her.
Madeline was fading quickly when everything started to fail on her body.
Jennifer Shanley's Journey to Diagnosis 05:46
Jennifer and her husband were going back and forth to doctors trying to figure out what was happening with Madeline.
Often, it wasn't happening while they were in a doctor's office, so there was always the suspicion that maybe they were exaggerating what was happening or maybe it was all in her head, which blocked them from getting a lot of help very early.
When Madeline was fading pretty quickly, they started doing their research into what might be happening and discovered that she had SPS, which is a rare autoimmune neurological muscular disorder that causes muscular spasms throughout a person's body.
Hope for Madeline 03:52
Jennifer and her husband hope that someday Madeline will be able to sit in a wheelchair.
They look forward to her having a voice in the community someday.
Treatment and Prognosis after Diagnosis 08:17
When the diagnosis for SPS was received, Madeline was sent back home without any treatment plan.
The outbreak of COVID-19 in their community made it hard for them to access medical providers.
In August 2020, the decision was made to put Madeline into hospice care as her condition was deteriorating.
However, a nurse who came to help them discovered a very treatable nutritional deficiency that was killing Madeline.
Once Madeline started receiving daily injections, she was no longer dying and didn't have to go to hospice.
However, she was still dealing with the residual neurological damage from having the nutritional deficiency for so long.
Nutritional Deficiency 09:48
Madeline was anemic and had a deficiency in digesting B12.
Despite taking supplements, her body was unable to absorb the B12, leading to a dangerous situation that was treatable.
The illness was solvable in the 1920s, and it was unfortunate that Madeline had to suffer for that long.
Hope for Recovery 11:15
Though Madeline has suffered permanent neurological damage from the nutritional deficiency, her young age and good health give her a chance to recover.
With the right support, nutrients, foods, and medication, her family is hopeful that she can heal.
Stiff Person Syndrome (SPS) 11:53
SPS is triggered by any sensory information such as touch, smell, light or sound.
It causes muscular spasms throughout the body, including internal muscles.
The spasms can cause the bladder and digestive tract's sphincters to spasm shut for days.
On a good day, Madeline may have two spasms throughout the day that last for 30-45 minutes.
On a bad day, the spasms could last for days.
Madeline's feet were turned around for 11 months, and she couldn't be touched or hugged for years.
Calming Madeline Down During a Spasm 15:37
During a spasm, Madeline's family tries to calm her down and reposition her body.
They put on her leg and arm braces to secure her body and prevent any muscle tears or broken bones.
They also have to put on her hand braces to prevent her nails from digging into her skin.
Madeline's condition and the challenges her family faces 16:08
Madeline's condition causes her to have spasms that can make it difficult for her to speak, open her eyes, or even take medication.
Her family has had to convince her to keep going and that there is hope for her.
The condition has changed the family completely, and they feel very alone because of the COVID-19 pandemic.
Madeline feels abandoned by the medical community, and there is no medicine available that can help with her pain.
Doctors have prescribed different treatments, but none of them have helped her.
Medical marijuana as an option 19:25
While searching for a medical diagnosis and access to medical care, Madeline's family started looking into medical cannabis and how it might be able to help her.
The pharmacist they consulted with encouraged them to look into the legacy market because the products available in the pharmacy were not enough to help Madeline.
The family tried different products, but some of them were detrimental to Madeline's system.
They also provided feedback to the pharmacist to help them find better options.
Madeline's first full body spasm 22:41
In April 2019, Madeline experienced her first full body spasm that lasted for five days.
Her family was devastated and didn't know what to do.
Madeline's father had left his job and was staying home to take care of her.
Background on the Mother's Difficulties 23:42
The mother had a difficult time caring for her daughter who has SPS, which is a rare neurological disorder.
There was no food in the house and the mother was crying and checking on her daughter who was experiencing muscle spasms.
Discovering the Potential of CBD Oil 24:03
A friend had told the mother that products outside of the pharmacy may be more beneficial.
The mother had recalled this advice and bought a bottle of CBD oil.
After giving her daughter a dropper of CBD oil, her body freed up within 45 minutes, and her muscle spasms went away.
The mother was overjoyed and thought they had found a solution.
Inconsistent Results with Cannabis 24:45
The mother was not able to reproduce the same effect of the CBD oil.
They were unsure of dosages and times to take it, and what other things might supplement to make it happen.
The mother was not able to concentrate on that portion of her medical journey as they were still trying to figure out why her daughter was getting worse.
Cannabis Provides Hope 26:50
The experience with CBD oil showed the mother and her family that there is a possibility that cannabis could help her daughter.
Her daughter now takes cannabis occasionally for pain.
They don't have different strains to choose from that might address different areas where cannabis could help her daughter.
The mother believes that cannabis can help her daughter in many ways, but more information and access to products are needed to make sure what is working, how and why, and to reproduce it.
Background on the New York Cannabis Program 28:47
The mother had gotten a medical card registered in New York State.
New York State has a medical program, but it was very limited and restricted.
They did not have whole plant medicine, and the products available were mainly just isolates and broad spectrum products.
The program is opening and widening, and they hope to have more products available in the future.
Gardening and Medical Cannabis 30:53
The speaker is a master gardener and enjoys gardening.
The New York legislation allows adults over the age of 21 to grow cannabis at home, but medical patients will have access to it sooner.
The speaker explains the problem she has with the number of mature and immature plants that someone can grow.
The speaker believes that the number of mature plants should not be limited to two or three because people need to have medication that helps them for the various parts of their illnesses.
She also believes that limiting the number of immature plants doesn't follow the truth about gardening.
Starting from seed, some seedlings will fail, and switching to another growing medium, or getting clones from a plant to grow, will also result in a certain percentage of loss.
Every gardener knows that you can love your plants and do everything right and still lose plants, and pests could also be a problem.
The speaker highlights that this is medicine, and patients cannot have an interruption in the medication stream just because of arbitrary limits that don't take into account the realities of being a gardener.
The speaker also talks about the amount of money they were spending on trial and error at the dispensary, which depleted their finances.
Home Cultivation and Affordability 37:57
Home cultivation of cannabis can help save money and make medicine more affordable.
This is particularly important for Madeline's medication.
The ability to cultivate cannabis at home can help people find the right combination of cannabinoids to help with their specific medical condition.
Taking Control of Medical Treatment 38:16
The medical experience can leave patients feeling helpless and at the mercy of doctors and medical professionals.
Taking control of treatment and being able to grow and cultivate cannabis at home is empowering.
For Madeline's parents, being able to save their daughter's life and give her a future is an incredible gift.
Call to Action 39:06
The speaker, Jen, asks viewers to learn more about medical cannabis and its potential benefits.
She also invites people to share their personal experiences with cannabis, particularly if they have found something that helps with muscle spasms.
Every bit of information can help save time, money, and heartache for Madeline and her family.
Changing the Conversation About Cannabis 40:14
The conversation about cannabis needs to shift away from its recreational use and towards its potential as a medicinal therapy.
The stigma surrounding cannabis needs to be broken down so that people can see its real potential as a medicine.
The primary conversation about cannabis should focus on its medicinal benefits and how it can help people in need.

Interested in Obtaining a Medical Cannabis Card?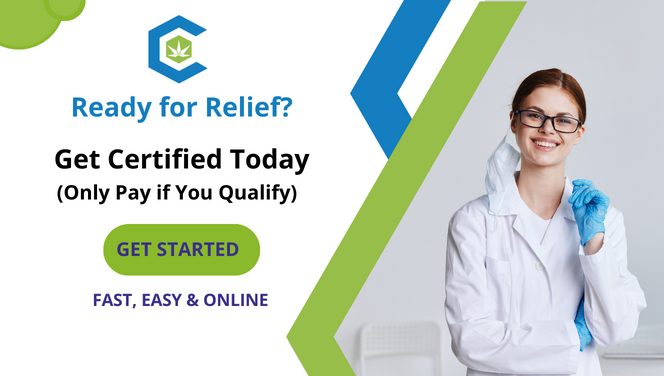 ---
Enjoyed This Content? Read More:
In this guide, you'll learn how to make cannabis-infused coconut oil or MCT oil, decarboxylate cannabis, or choose to infuse cannabis into any oil of your choice.