420 Holiday Buyer's Guide: Shop the Best Cannabis Gifts for 2023
Table of Contents
The origins of 420 as a code word for cannabis use are shrouded in mystery and legend. Some believe that the 420 holidays originated from a group of high school students in San Rafael, California in the 1970s, who would meet at 4:20 pm to smoke cannabis.
Another theory suggests that 420 originated from a police code for cannabis use in progress, although no evidence supports this claim.
Regardless of its origins, 420 has become a widely recognized symbol for cannabis culture and the celebration of all things marijuana-related.
April 20th has been designated as a day of celebration and advocacy for cannabis legalization, with events and festivals held worldwide to commemorate the day.
Buyer's Guide: Here Are Our Top Gifts and Ideas This 420 Holiday
Whether you're a cannabis enthusiast, celebrating with friends, or treating yourself to well-deserved self-care, The Cannabis Community has many cannabis gift ideas for you this year to enhance your 420 experience. Here are the top products recommended by members of our community!
1. Glass Pipes, Bubblers, and Bongs
Nothing beats a good smoking accessory to get you into the 420 spirits. The Smoke Cartel store has various glass pipes and bongs, including designs inspired by popular movies, TV shows, and music.
Their functional and stylish pieces make them great conversation starters at your next smoke sesh.
2. CBD Products for People (or Furry Pets!)
For those looking for the benefits of cannabis without the psychoactive effects, CBD is a great place to start. It's also a great way to introduce someone to cannabis who is curious but is still on the fence.
Some good brands to check out include High Falls Hemp out of New York, which provides excellent options for CBD blended with other natural ingredients.
Even better, they use organic farming methods, maintain strict quality control, and offer triple lab-tested products with QR codes on every product with complete panel lab reports.
Then there is The 4 Father's Organics store which offers a variety of CBD products, such as full spectrum tinctures, softgels, and even pet products, a perfect solution for furry friends needing relaxation and stress relief.
3. Tasty Cannabis Products Great for Beginners and Enthusiasts
It's no surprise that one of the top three best ideas for what to gift someone on 420 is cannabis. But if you're looking for some great recommendations this 420 holiday, you may consider items like vape cartridges, beverages, or pre-rolls, all great options for solo sessions or sharing with friends. Another great idea is a flight of different flower strains to expand the palette.
We hear Kiva Confections Camino cannabis-infused gummies are also a huge fan favorite!
4. Rolling Papers and Weed Related Accessories
If you prefer to roll your joints, choose classic options like RAW papers and some Blazy Susan's, or go higher with a combo bundle with a rolling tray, filter tips, and even a handy doob tube. If you prefer to stuff your pre-roll cones instead, this 3-in-1 cone filler could be a practical solution.
Don't forget to grab some YoTips, a fantastic accessory (with a noble mission) that allows you to share joints without having to share saliva, too!
5. The Cannabis Basics Textbook for Beginners
A concise and informative guide by Kirsten Velasco, the Cannabis Basics Textbook covers the science, history, medical benefits, dosing guidelines, consumption methods, products, accessories, terms, and potential health benefits of cannabis.
It is an easy-to-read guide that replaces apprehension with confidence, making it an ideal resource for those new to cannabis.
6. Electronic Cannabis Vaporizing Devices
Other hot everyday gadgets include the Dip Devices EVRI 3-in-1 Dab and Vape device, which lets you consume two different types of concentrate cartridges, plus a tip attachment for consuming extracts. Talk about multi-functional! If you're looking for something simple, like a vape battery for your carts, we recently grabbed a Vessel vape pen, and absolutely love the quality of it.
If you use a lot of vape pens, consider adding a Vape~n~Prop to your collection to organize, hold upward, and prevent leaks!
If you're looking for more of a cutting-edge device, Dr. Dabber's patent-pending induction technology gives you total control over your consumption without sacrificing performance or power. These products are great for 420 gifts.
Stella, $99 – With three heat settings and a preheat/sesh mode, you can find the perfect temp for any type of concentrate.

XS, $159 – The best travel companion. Features original spill-proof glassware alongside new additions such as a convenient filling tool and carb cap leash.

Switch, $375 – The Switch's 25 different heat settings will keep you dialed into any level of consumption, from the casual to the connoisseur.
Discover exceptional quality. Dr. Dabber has dedicated countless hours to understanding the essential requirements of a vaporizer while discarding any superfluous elements that do not contribute to the ultimate eRig experience.
Pioneering the induction heating revolution, we have left outdated approaches behind and embraced the world of tomorrow. Gain complete command over your usage without compromising on efficiency or strength.
Bid farewell to the need for constant atomizer replacements.
7. The "Cannabis Saved My Life" Hoodie
This stylish "Cannabis Saved My Life" hoodie is the perfect way to show off your love for cannabis while staying warm and comfortable any day.
Made with high-quality cotton and available in multiple colors and sizes, this hoodie is a must-have for any cannabis enthusiast this 420 holiday.
8. Cannabis-Inspired Mugs for Your Infused Tea or Coffee
A cannabis-themed mug is a perfect gift for anyone who loves to enjoy their morning coffee or tea with a bit of humor and personality.
There are plenty of options available in our store, ranging from our best-seller "wake and bake" mug to other simple designs featuring classic cannabis leaves or more intricate designs that incorporate different imagery.
Our favorite options include mugs with cannabis-themed sayings, like "4:20", "THC" or the "It's 4:20 Somewhere." And if you want something bolder, this sweet green nug mug could be yours today, too.
9. Cannabis-Themed T-Shirts to Express Love for the Herb
A cannabis-advocate themed t-shirt is a great way to show off your love of the plant while also making a statement.
The Cannabis Community store has plenty of T-shirt options available, from simple designs featuring the classic cannabis leaf to more intricate and colorful designs that incorporate different strains and imagery.
Some popular options include t-shirts with 420 motivational sayings, like "Wake and Bake", "Stay Frosty" or "Free the Plant." These shirts are fantastic conversation starters!

10. Stylish Leafy Cannabis Socks!
Get ready to step up your sock game with these funky and fresh cannabis socks! Perfect for anyone who wants to show off their love for all things green and leafy, these socks feature bold and colorful patterns of marijuana leaves and other fun designs.
Whether you're hitting the streets, lounging at home, or heading to a music festival, these socks are the perfect way to express your unique style this 4/20 and add a bit of fun to any outfit.
11. Cold, Hard Cash Money
When in doubt, cash never fails. Let's face it; cannabis is expensive and having extra cash on the 4/20 holiday can be helpful for a number of reasons. First and foremost, having some extra money can mean being able to purchase higher-quality products or try out new strains or edibles.
Additionally, many businesses and dispensaries offer special deals and discounts on 4/20, and having extra cash can allow one to take advantage of these promotions and save money!
No matter what you're looking for, The Cannabis Community has the perfect gift ideas for this year's 420 holiday. Shop now and find the perfect gift for the cannabis enthusiast in your life!
Have any other ideas? What else would you add to the list?
Give Yourself the Gift of a Medical Cannabis Card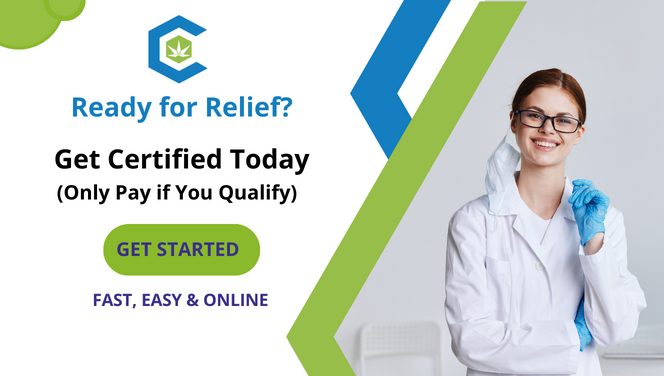 ---
Enjoyed This Content? Read More:
In this guide, you'll learn how to make cannabis-infused coconut oil or MCT oil, decarboxylate cannabis, or choose to infuse cannabis into any oil of your choice.