Can Drug Sniffing Dogs Really Smell Your Weed and Hash? (Newsletter: October 24, 2022)
Table of Contents
Thank you for tuning into the latest updates! Here is this week's cannabis news roundup:
TOP UPDATES
1. Marijuana coming to Circle K gas stations, first for industry.
2. NBA continues to not test players for marijuana.
3. New York still facing hurdles regarding legal cannabis.
4. Illinois first cannabis infusion company opens in Pekin.
5. Millions poured into Missouri ballots in favor of cannabis.
NATIONAL CANNABIS NEWS
Can Drug Sniffing Dogs Really Smell Your Weed And Hash? How Accurate Are They?
"In retelling a story about being stopped by police while trafficking narcotics in 1994, Mr. Shawn Carter, better known as Jay-Z, describes a conversation where he tells the racial-profiling officer he does not consent to a search of his vehicle. The officer then calls for drug-sniffing dogs, becoming one of Mr. Carter's 99 problems. But a nosey dog finding Hova's hidden drugs was far from certain."
Marijuana coming to Circle K gas stations, a first for cannabis industry
"The agreement with Circle K is "the first example of premium cannabis retail being offered in one of the largest convenience store chains in the country," Kovler emailed. "Convenience stores are one of the fastest growing shopping verticals and we're excited to meet cannabis consumers where they are.""
NHL and Cannabis: A Power Play Goal
""I say this more talking about the CBD side of it, obviously: You'd be stupid not to at least look into it," the Oilers captain said. "When your body's sore like it is sometimes, you don't want to take pain stuff and Advil all the time. There are better ways to do it. … You're seeing many smart guys look into it. You're seeing a lot of really smart doctors look into it. If all the boxes are checked there, and it's safe and everything like that, then I think you may hear them out.""
NBA Won't Test Players For Marijuana For Third Season In A Row, Report Says
""We decided that, given all the things that were happening in society, given all the pressures and stress that players were under, that we didn't need to act as Big Brother right now," he said at the time. "I think society's views around marijuana has changed to a certain extent.""
Medical marijuana patients get good news, but producers fret over Pa.'s final law
"Patients will get safer products and better service at dispensaries, health officials say, but growers and processors predict production headaches and delays – and possibly higher prices – from the final version of Pennsylvania's medical marijuana law, approved Thursday."
'Cannabis As A Panacea' Revisited
"Merriam-Webster defines panacea as "a remedy for all ills and difficulties." Saying that cannabis is a panacea would imply that cannabis cures all types of diseases. Even in real life, it's difficult to find one solution that fixes every problem."
No One Is Giving Your Kids Weed At Halloween, But Here's How To Prevent Them From Eating Some By Accident
"For us adults, the fact that cannabis edibles don't smell or taste differently from regular candy is a bonus — but that obviously is not okay for kids. We don't want young ones to suffer from getting high, and worrying their parents sick for that matter."
DC Now Allows Tourists To Buy Medical Marijuana
"The bill was unanimously approved and increases the amount of medical marijuana a patient can possess from four to eight ounces. It also makes it easier for residents of neighboring states to get medical marijuana in DC for whatever reason."
MISSOURI CANNABIS NEWS
Millions poured into recreational marijuana ballot measure in Missouri
"Say Yes to Democracy, a PAC supporting this year's ballot question asking voters if the Missouri Constitution should be reworked via a constitutional convention, filed a statement of committee organization in August. It has not filed any financial reports with the MEC."
Marijuana legalization promises jobs in Missouri. But how many?
"Experts and industry officials credit the legalization of recreational marijuana with growing jobs from Colorado to Illinois. In Missouri, advocates say much the same: And while the numbers are hard to pin down and unlikely to be transformative, marijuana businesses will certainly have to scale up if voters approve Amendment 3."
Missouri Police Object To New Ad For Marijuana Legalization Ballot Initiative That Shows Officers
"Missouri activists announced on Wednesday that they've launched two new digital ads to build support for a marijuana legalization initiative that voters will decide on next month. But Missouri police are notifying the public that they did not sign off on one that briefly shows an officer in the pro-reform video."
ILLINOIS CANNABIS NEWS
Illinois' first cannabis infusion company opens in Pekin
"The Pekin-based facility is about 13,000 square feet of kitchens, prep rooms and packaging tables. Co-founders Allison Dries and Eric Labraaten say the business makes their own brand of Enliven edibles, as well as producing gummies for Oregon-based company Wyld."
PENNSYLVANIA CANNABIS NEWS
Pennsylvania Seeking Proposals for $200K in Grant Funds to Boost Hemp Industry
"Agriculture Secretary Russell Redding said the grants "will feed a new industry that was once a staple of Pennsylvania's economy and is again presenting opportunities for farm income and jobs as well as new possibilities for climate-friendly, environmentally beneficial products.""
Pennsylvania Marijuana Pardon Project Finds Errors in Pardon Applications
"Board of Pardons (BOP) Secretary Celeste Trusty said that numerous applicants have submitted inaccurate information, much of which were simple typos or other small errors. "We want to ensure that applicants are not deemed ineligible for the PA Marijuana Pardon Project because of a simple typo," Trusty said. "Our partners in the PA Marijuana Pardon Project are going above and beyond to make this a successful process for as many eligible applicants as possible.""
Pennsylvania Regulators Approve Final Rules for Medical Cannabis Program
"Pennsylvania regulators voted Oct. 20 to approve final rules for the state's six-year-old medical cannabis program, which was passed into law in 2016 and has been operating under temporary regulations since sales launched in early 2018."
NEW YORK CANNABIS NEWS
Dude, Where's My Trucks? Uncle Budd NYC Still Searching For 12 Confiscated Cannabis Trucks
"If you happen to live in the Big Apple, you've probably seen colorful cannabis trucks. These mobile marijuana vendors are the brainchild of Uncle Budd whose trucks first appeared on the streets in September 2021. Soon thereafter, others followed until they got the boot, that is the wheel boot clamped onto their front tire along with citations for a half-million bucks in unpaid parking tickets."
Legal Marijuana Still Faces High Hurdles in New York
"The cannabis industry has shifted from calling it a "black market" to a "grey market" — but either way New York's underground trade poses a stark threat to the licensed recreational market that's supposed to kick off this year. It was the main challenge discussed on the sidelines of last week's conference, where optimism about the state's plan to use licensing to lift up former convicts and encourage mom-and-pop shops seems to have been replaced by concerns about whether New Yorkers will even want to buy licensed weed."
OKLAHOMA CANNABIS NEWS
Gov. Kevin Stitt sets special election for recreational marijuana state question
"Last month, the Oklahoma Supreme Court declined to put it on the Nov. 8 ballot after a legal request from supporters that the vote be scheduled at the same time as the general elections."
MARYLAND CANNABIS NEWS
'Yes On 4' campaign makes push for legalization of recreational marijuana in Maryland
""Yes On Four" campaign members hope passing the ballot question will give people who have been convicted of minor drug crimes a second chance."
---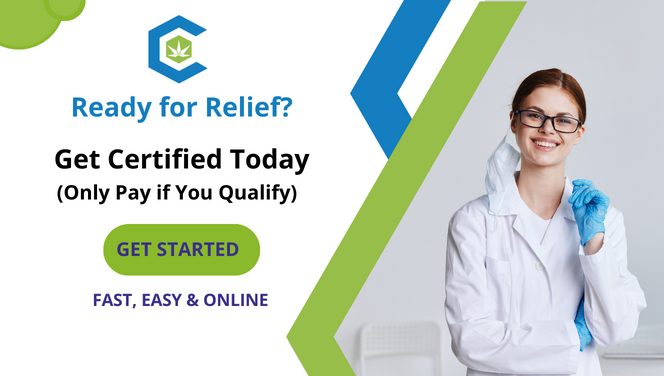 ---
Enjoyed This Content? Read More:
In this guide, you'll learn how to make cannabis-infused coconut oil or MCT oil, decarboxylate cannabis, or choose to infuse cannabis into any oil of your choice.