Guide to Cannabis Tinctures – What You Need to Know in 2023
Table of Contents
Cannabis tinctures are an increasingly popular form of cannabis consumption as they provide a convenient and discreet way to enjoy the benefits of cannabis.
Tinctures are available in a variety of flavors, concentrations, and strengths, making them an ideal choice for those who want more accurate dosing than is possible with vaping or smoking.
Cannabis tinctures provide fast-acting relief from conditions like chronic pain, anxiety, and insomnia with minimal psychotropic effects.
In this article, we'll look at what cannabis tinctures are, how they work, their potential health benefits and possible side effects.
What Is a Cannabis Tincture?
Cannabis tinctures have been used for centuries as a form of medical cannabis. They were first recorded in the 16th century when they were used to treat a variety of ailments and diseases.
Over time, they became more popular as an alternative to other forms of traditional medicine, such as opium, alcohol, and even herbal remedies. In recent years, cannabis tinctures have become increasingly popular again due to the rise in the popularity of medical cannabis. 
Cannabis tinctures are now available in many forms such as oil, liquid, and powder form and can be taken orally or applied topically depending on their intended purpose.
Today, they are often seen as a safe and effective way to get the benefits of medical cannabis without having to smoke it or ingest it in any other way.
A cannabis tincture is a cannabis-infused extract that is made by soaking cannabis in high-proof alcohol or vinegar, which extracts the cannabinoids and terpenes from the flower. They are allowed to steep for weeks at a time, resulting in a potent mixture that can be easily administered with a dropper bottle.
The resulting mixture contains cannabinoids, such as tetrahydrocannabinol (THC) and cannabidiol (CBD), active compounds in the cannabis plant.
CBD tinctures contain only CBD, while THC tinctures contain both CBD and THC in different ratios. 
With a cannabis tincture, it's easy to control the potency of your dose by simply taking more or less drops depending on your desired effects.
Unlike smoking or vaping, there is no need for additional equipment when using a tincture.
The convenience of being able to take it at any time makes a cannabis tincture one of the most popular ways to consume cannabinoids like CBD and THC.
THC vs CBD Tinctures
THC and CBD tinctures are cannabis products that contain a concentrated extract of the cannabis plant. THC tinctures are known for their psychoactive properties, while CBD tinctures do not produce a high.
Both are extracted from the cannabis plant, but have different effects on the body. 
If you want to use cannabis but don't want to experience the associated high, then a CBD tincture is perfect for you.
On the other hand, if you would like to experience some of the psychoactive effects of cannabis, then a THC tincture is an ideal choice.
When making your own cannabis extract at home, you'll likely be using marijuana, which contains both THC and CBD.  If you want a CBD-only tincture, start the process with hemp. 
What Are the Benefits of Cannabis Tinctures?
Tinctures are one of the most popular ways to use cannabis on the market right now. There are many benefits to using cannabis tinctures, such as:
Smoke-free Cannabis Consumption
Cannabinoids are absorbed directly into the bloodstream through the sublingual artery when tinctures are placed under the tongue and held there for 15 seconds.
For people who value discretion when using cannabis, this administration method may be the best option because it does not produce the distinctive smell from smoking or vaping. 
Cannabis tinctures provide a smoke-free way to consume cannabis that still gives you access to all its beneficial compounds, such as CBD and THC.
Can Adjust Your Dosage Easily
This makes them an ideal way to consume cannabis if you want precise control over how much you're taking.
Dosage is easy to adjust with tinctures, allowing you to experiment and find just the right amount for you. 
When using cannabis tinctures, start with a small dose and wait at least 30 minutes before consuming more. This will give your body time to process the effects of the tincture.
Once you find the right dosage for you, it's easy to incorporate cannabis tinctures into your wellness routine. 
Knowing your dosage can help you save money, reduce your cannabis tolerance, make better product choices, and improve the efficacy of your medication.
Fewer Calories
Tinctures are a wonderful option for people trying to watch their calorie intake, as they have fewer calories than other edible cannabis.
Tinctures manufactured with 140 percent alcohol have roughly 7 calories per milliliter, while baked cannabis edibles, like brownies, typically range from 100 to 200 calories per serving.
What Are the Different Ways To Enjoy a Cannabis Tincture?
There are several different ways in which tinctures can be incorporated into food and beverages and administered. They include:
Sublingual
The best way to take a tincture is sublingually — under the tongue, where it is quickly absorbed by the sublingual artery.
Sublingual treatments get active chemicals into the bloodstream directly through the lining of the mouth, skipping first-pass metabolism in the stomach or liver.
This lets the active parts of cannabis go straight into your bloodstream instead of being broken down in your digestive system, which is what happens when you eat or smoke it. 
When put under the tongue, the drug starts to work within 15–30 minutes, and its effects are at their strongest after 90 minutes. This can help with severe pain that comes on suddenly.
Ingestion
If you prefer an edible option, tinctures can be used similarly to edible cannabis products. When eaten, the THC is metabolized into 11-hydroxy-THC, which has a delayed onset time of around two hours but greater, more sedative effects than sublingual administration.
Topical
Tinctures can also be used topically. Alcohol-based tinctures are most effective when used topically in situations where a drying, astringent effect is desired, such as in the case of acne, skin irritation, or subsurface wounds.
Mucus membranes and open wounds should not be treated with topical tinctures.
How Long Do Tinctures Take To Work?
Cannabis tinctures are an effective way to consume cannabis and can take effect relatively quickly.
Tinctures typically take 15 to 30 minutes to kick in, although it can depend on how much you have consumed and your metabolism.
To get the most out of a cannabis tincture, you should swallow it directly as opposed to using it as an edible.
Doing this helps the cannabinoids enter your bloodstream more quickly, allowing you to experience the effects of the cannabis tincture faster.
Generally speaking, however, you can expect to feel the effects within 30 minutes after consuming a cannabis tincture.
How long the effects of your tincture dose endure will be affected not just by the method you use, but also by the THC content of the product you use.
A higher THC content may result in a longer-lasting high. If you take tincture orally or put it in food or drink, the effects will usually last for about four to eight hours.
But, depending on your metabolism and what you eat, the effects can last up to 24 hours.
Even if it seems like the effects have worn off, they may suddenly come back. That is why it is recommended that you either relax for the rest of the day or refrain from any strenuous activity after ingesting your tincture dose.
How Much Cannabis Tincture Should I Take the First Time?
A 2-week trial plan for tincture beginners will help them establish tolerance and determine a suitable starting dose. 
During the first week of your trial, use the recommended starting dose for tinctures which is 0.25 milliliter (ml) twice daily — once in the morning and once before bed.
At the end of the first week, take 0.25 ml first thing in the morning and another 0.50 ml before bed and see how it impacts your sleep.
Keep a journal in which you may record your observations and how you're feeling on a daily basis.
During the second week, focus on establishing a healthy tolerance for your tincture by gradually increasing your dose based on your previous week's findings.
Your daily drops can be reduced to 0.25 ml if you're worried about becoming too intoxicated.
If you want a stronger and more therapeutic high, start with 0.50 ml twice daily and increase to 0.75 ml at night towards the end of the week.
Keep track of your findings in your cannabis journal and consider how changing your dosage affected your daily life.
When your two weeks of tincture testing are up, it's time to reflect on what you've noted. Consider how you felt before and after the experiment and how your body and brain responded to the different doses.
By doing this "low and slow" method, you should be able to find a dose that gives you the desired results without putting your health at risk.
What Should You Do and Not Do With Cannabis Tincture?
When it comes to tinctures, there are certain things that one should do and not do.
DO: Read the Labels on Your Tincture Bottle Carefully
According to a study published in the Journal of the American Medical Association, only 30% of CBD products have the correct labels.
If you want to know how much cannabis is in a tincture and whether or not it's pure, check the product's Certificate of Analysis (COA). A COA is a document that details a product's composition and is provided by a certified lab.
When it comes to cannabis, the whole list of cannabinoids, microbiological levels, terpenes, and potential pollutants like pesticides, solvent residue, or heavy metals should all be included on the COA. 
It is also important that the labels on your tincture bottles have the necessary information, such as the date it was produced, the kind and concentration of alcohol used, the herbs that went into it, and how much of it to take.
If the tincture doesn't have labels and COA, then you may assume the company isn't honest with you. 
DO: Store Your Tinctures Properly
When it comes to ensuring your cannabis tincture's potency, good storage is key.
To ensure that your cannabinoid levels remain as high as possible, it's important to keep your tincture in a cool, dark place out of direct sunlight.
Keeping the container sealed and airtight will also help maintain consistent potency. 
Avoid storing your tincture in the refrigerator or freezer, as rapid temperature changes can affect its strength and quality.
Be sure to use a glass container with an air-tight lid or a dropper bottle to ensure maximum freshness.
Keep your cannabis tincture away from any heat sources that may cause it to degrade and become ineffective over time. 
DO: Consult Your Doctor Before Beginning Treatment
Even though medical marijuana is allowed in many states at this point, researchers are still investigating marijuana's effects, both short- and long-term.
Consult your physician before adding medical marijuana to your treatment plan since its long-term effects are unknown.
Some people believe that because this medicine is derived from a plant, it must be safe and have no side effects.
However, not all marijuana is safe due to its increased strength and the lack of control around its growth and processing stages.
DO NOT: Drive or Perform Other Intense Activities After Oral Consumption
It's important to remember that after taking a cannabis tincture, you shouldn't drive, operate heavy machinery, or do other physically demanding activities.
While cannabis tinctures are generally safe, you need to be mindful of the tincture's effects on your body and mind before engaging in any activities that require focus or concentration.
Tinctures can cause side effects such as dizziness, nausea, fatigue, and dry mouth when taken in high doses. 
The effects of a tincture are likely to continue for many hours, which is why it's best to take it easy for the next 24 hours.
Following these simple guidelines will ensure that your experience with cannabis tinctures is as positive as possible.
Get a Medical Cannabis Card for Access to the Best Cannabis Tinctures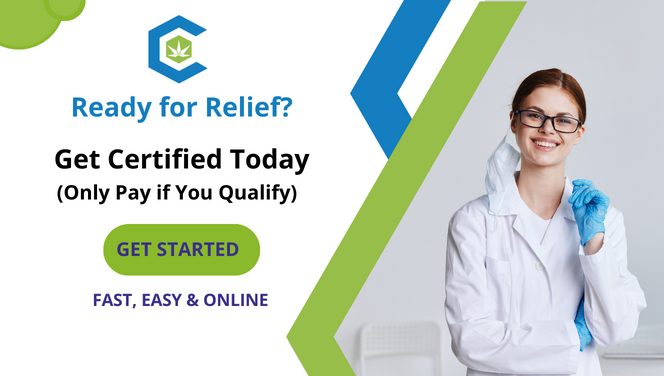 ---
Enjoyed This Content? Read More:
In this guide, you'll learn how to make cannabis-infused coconut oil or MCT oil, decarboxylate cannabis, or choose to infuse cannabis into any oil of your choice.