Massachusetts Gun Rights for Medical Cannabis Patients
Table of Contents
The Massachusetts Medical Marijuana Initiative (Question 3) was approved by 63% of voters on November 6, 2012, and gave Massachusetts residents with qualifying medical conditions access to cannabis and cannabis-related products.
The initiative also included a licensing system for registered growers, manufacturers, testing facilities, distribution, and retailers to deliver medical marijuana to patients.
Registered medical cannabis patients and their designated caregivers may possess up to 60 days' supply of usable cannabis, equal to 10 ounces, cultivate up to six plants at home, and are no longer subject to criminal and civil penalties.
In 2014, the Massachusetts Department of Health (DOH) started distributing patient ID cards and giving licenses to medical dispensaries.
According to the law, licensed medical marijuana dispensaries are required to grow and prepare medical cannabis, sell it to qualified patients, and provide medication at reduced prices to qualified low-income citizens.
Does Having a Medical Cannabis Card Mean Not Being Eligible for a Gun License in Massachusetts?
The impact of Massachusetts medical marijuana cards on the licensing of weapons is still unclear. On one hand, Massachusetts General Law (c. 140, sec. 131(e)) mandates that a licensing authority can decide whether a License To Carry (LTC) applicant's possession of a handgun would constitute a state or federal offense.
On the other hand, the medical marijuana legislation makes it quite plain that those who meet the requirements for medical marijuana cards may not be denied any right or privilege under state law. So far, there haven't been any published instances that deal with this problem.
But more complicated problems can arise when you are being investigated for a crime and marijuana and a gun are discovered in your possession.
According to Massachusetts General Laws (c.269, sec 10H), "carrying a loaded firearm while under influence of liquor, marijuana, narcotic drugs, depressants, stimulant or toxic vapor substances; punishment".
The strictest firearms regulations in the country are found in Massachusetts. Numerous crimes involving guns incur mandatory minimum jail terms, and an early release is not an option.
The bottom line is that even while no particular laws forbid those with medical marijuana cards from getting gun licenses, having both may still be dangerous, especially if you were involved in a crime that called for background checks and investigations.
Get a Massachusetts Medical Cannabis Card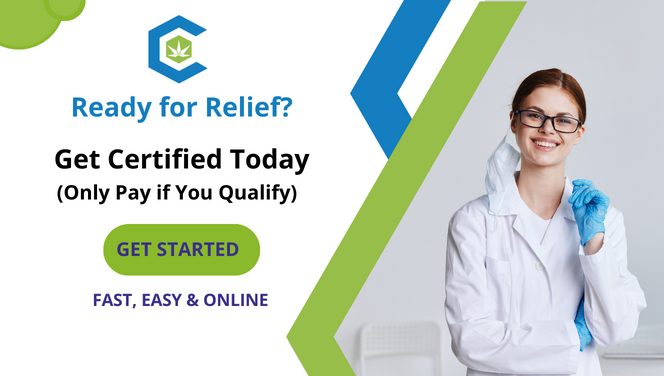 Can You Take Your Gun to a Dispensary in Massachusetts?
Massachusetts is officially a shall-issue state, and the State Police Firearms Records Bureau handles issuing Licenses to Carry (LTC).
You need a Firearm Identification (FID) card or LTC to buy a gun. When purchasing a weapon from a private party, background checks are necessary because the seller is obligated to check the buyer's FID with the Massachusetts Department of Criminal Justice Information Services (DCJIS).
Additionally, purchasing ammo requires an LTC. While handgun registration is not needed, all gun vendors are obliged to report all firearm sales and transfers to the DCJIS, which keeps detailed records of all sales and transfers.
LTCs used to be class A or class B. A Class A LTC permits the ownership and transportation of large-capacity firearms, including rifles, shotguns, and feeding devices.
Large and small-capacity rifles and shotguns, as well as non-large capacity firearms, may be owned and carried with a Class B LTC.
However, no new Class B licenses are being granted.
If you are still a Class B license holder, you can only carry non-large capacity weapons, which is uncommon nowadays. Concealed carry is permitted for those who possess a Massachusetts LTC Class A or the current LTC.
Some places are off-limits, though, such as:
College or university, elementary or secondary school, with the exception of police enforcement officials
Airports Logan Airport security zone
Courthouses [Trial Court weapons policy]
Any location where carrying a firearm is prohibited by federal law or state law or regulation
In summary, you can do so if you have an LTC and want to concealed carry your firearm in a dispensary.
However, you risk being stopped because no rules would protect someone with a medical marijuana card and a gun license.
Can You Consume CBD and Own a Gun in Massachusetts?
In Massachusetts, CBD derived from both hemp and marijuana is legal. The 2018 Farm Bill's approval made growing hemp in the USA legal. The measure makes it possible for Massachusetts and the rest of the country to legalize CBD products produced from hemp.
In Massachusetts, you may get CBD hemp oil locally or online because it is non-psychoactive and contains less than 0.3% THC. It is also not subject to a medical marijuana card requirement.
Cardholders, however, can buy up to 10 ounces of marijuana from a dispensary. Recreational marijuana users are allowed to buy only one ounce of the flower per visit from the dispensary.
Using CBD in Massachusetts won't prevent you from owning a gun.
Get Your Massachusetts Medical Marijuana Card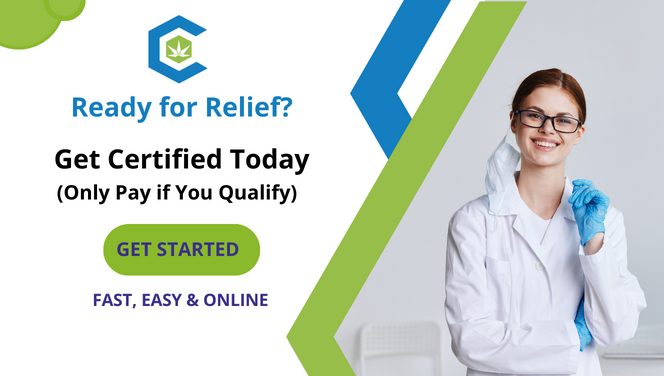 ---
Enjoyed This Content? Read More:
In this guide, you'll learn how to make cannabis-infused coconut oil or MCT oil, decarboxylate cannabis, or choose to infuse cannabis into any oil of your choice.