Borneol: What You Need To Know About This Cannabis Terpene
Table of Contents
Cannabis contains more than 100 terpenes that contribute to its flavor, aroma, and therapeutic benefits.
Among these terpenes is Borneol, a powerful compound that is gaining popularity in the cannabis industry.
It is widely used in traditional Chinese medicine for its antiseptic, anti-inflammatory, and analgesic properties, making it a potential game-changer in the world of alternative medicine.
This article will delve deep into Borneal, its benefits, the strains that contain it, and ways to incorporate it into your wellness regimen.
Whether you are a cannabis enthusiast or a wellness buff, you need to know about this potent terpene and what it can do for your health and well-being.
What Are Terpenes?
Terpenes are natural organic substances that give many plants, including cannabis, their distinctive smell and taste.
These substances are produced in the same glandular trichomes where cannabinoids are located, demonstrating how closely related terpenes and cannabinoids are within the cannabis plant.
Terpenes are the chemical compounds that give plants distinctive aromas and flavors, ranging from lemony and flowery to earthy and piney.
Terpenes are important in the cannabis market because they help distinguish different strains and can enhance the entire cannabis experience.
Cannabis contains more than 100 terpenes, each with a distinctive aroma and possible health benefits.
Terpenes are not merely for sensory stimulation; they can increase the potential health advantages of cannabis when paired with cannabinoids, a process known as the entourage effect.
Terpenes are compounds that are not just present in cannabis but also in other foods including fruits, herbs, and spices.
They are also employed in aromatherapy and traditional medicine.
Terpene knowledge is essential for both cannabis lovers and medicinal marijuana users as this information empowers a more customized and knowledgeable cannabis experience.
What Is The Entourage Effect?
The synergistic interaction between several substances — including cannabinoids, terpenes, and other plant-based components — present in cannabis is known as the entourage effect.
The medicinal benefits of these substances are amplified and strengthened when they are combined in their natural ratios.
The combined effects of many chemicals are thought to be stronger and more efficient than the individual impacts of their constituent parts.
According to the entourage effect, the complex interactions and harmony among cannabis's many elements may have an impact on the drug's overall medicinal advantages.
This idea emphasizes the significance of ingesting cannabis products that include the whole spectrum of cannabinoids, or using whole-plant extracts, to optimize the possible health benefits and produce a more thorough therapeutic experience.
What Is Borneol?
Borneol is a naturally-occurring organic compound that is commonly found in plants such as rosemary, thyme, and cinnamon. It is widely used in traditional Chinese medicine and has been popular for its medicinal properties for centuries.
The compound is known to have a cool, minty flavor and a powerful aroma. It is often used as a flavoring agent in food and beverages.
Borneol has various beneficial properties and is commonly used in the production of skincare products, cosmetics, and perfumes.
It has strong antiseptic and antifungal properties, making it an excellent ingredient in topical solutions to prevent fungal infections. Its calming properties make it a popular choice in aromatherapy treatments and can help to reduce stress and anxiety.
Borneol is used to treat respiratory and circulatory problems because of its expectorant properties that can help to alleviate the symptoms of coughs and congestion.
It is also known as a natural pain reliever and can be used to treat headaches and muscle pain.
Recent studies have shown that terpene Borneol may have potential benefits for treating neurological disorders such as epilepsy and Alzheimer's disease. It has been found to have neuroprotective properties and can help to improve brain function.
An experiment conducted on mice found that Borneol was able to improve memory and learning ability.
Further research into the potential benefits of Borneol may lead to new treatments for neurological disorders in the future.
Chemical Structure of Borneol
Borneol's molecular formula is C10H18O and it has a molecular weight of 154.25 g/mol. The chemical structure of it is characterized by a bicyclic structure composed of two rings.
The main ring is a six-membered ring called a cyclohexane ring, while the other is a five-membered ring called a cyclopentane ring.
Two methyl groups are also attached to the cyclohexane ring, located at the C1 and C4 positions.
A hydroxyl group (-OH) is located at the C2 position of the cyclohexane ring. The cyclopentane ring is attached to the C6 position of the cyclohexane ring.
Borneol has two enantiomers, the (+)-Borneol and (-)-Borneol, whose atoms are arranged differently.
The chemical structure has significant implications for its physical and chemical properties.
For example, its bicyclic structure contributes to its high boiling point of 212°C, which makes it a solid at room temperature. Meanwhile, its hydroxyl group makes it soluble in water and polar solvents.
The presence of methyl groups also contributes to its pharmacological properties.
In Borneol, the methyl groups contribute to its lipophilic nature, meaning it readily dissolves in fats and oils.
This property makes it an excellent candidate for use in topical applications, as it can easily penetrate the skin and reach the target area.
What Are the Effects of Borneol?
Borneol is widely used for a number of different purposes due to the many benefits associated with it. It is known to:
Be a natural pain reliever
Have anti-inflammatory effects
Have antimicrobial properties
help improve cognitive function.
Open up airways and facilitate breathing
Preserve and protect brain cells from damage and degeneration
Give individuals an increased sense of clarity, sharpness, or concentration
While there are many potential benefits of Borneol, it is important to note that some potential risks are associated with its use. Like any natural remedy or medication,
It can interact with other medications and may be unsafe for everyone.
Talking to a healthcare provider before using it or any other natural remedy is important to ensure it is safe and appropriate for your needs and circumstances.
What Cannabis Strains Are High In Borneol?
Knowing which strains of cannabis to seek out in order to experience its advantages is crucial since not all strains have significant quantities of Borneol.
Some popular strains that are high in Borneol include:
Amnesia Haze
Easy Haze
G13
Girl Scout Cookies
Golden Haze
Jack Herer
OG Kush
Super Lemon Haze
Where Can You Find Borneol Besides Cannabis?
Borneol is a valuable natural compound found in several plant species worldwide, which offers a wide range of benefits in traditional medicine and aromatherapy.
Some of the plants that contain it are:
Artemisia
Borneo Ironwood Tree
Camphor Tree
Cardamom
Cinnamon
Ginger
Marjoram
Mint
Mugwort
Nutmeg
Parsley
Sambong
Sage
Sagebrush
Sunflowers
Tarragon
Thyme
Turmeric
Wormwood
Borneol is an incredibly important molecule with a wide range of applications in various industries.
From the medicinal benefits to use in fragrances and cosmetics, the versatility of Borneol cannot be understated.
Its ability to penetrate the blood-brain barrier and act as an adjuvant to other drugs further highlights its importance in the medical field.
The use of Borneol in traditional medicine practices for centuries further solidifies its effectiveness as a natural remedy for various ailments.
While more research is necessary to fully understand the molecular mechanisms of Borneol, its potential as a therapeutic agent cannot be ignored.
As more focus is placed on natural remedies and alternative medicine, the terpene Borneol has the potential to become a key player in the field.
Need a Medical Cannabis Card? Get Certified in Minutes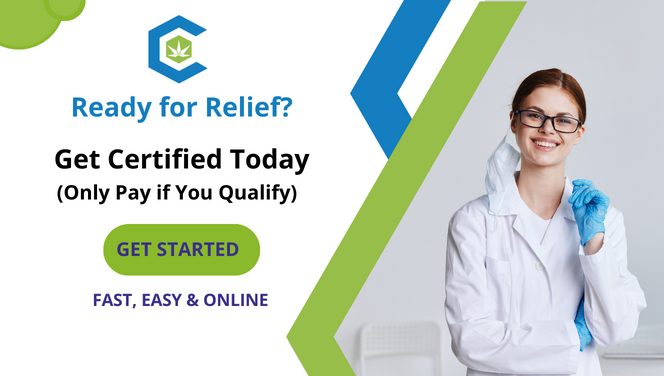 ---
Enjoyed This Article? Read More:
In this guide, you'll learn how to make cannabis-infused coconut oil or MCT oil, decarboxylate cannabis, or choose to infuse cannabis into any oil of your choice.