Utah Gun Rights for Medical Cannabis Patients
Table of Contents
On November 6, 2018, voters in Utah passed Proposition 2, which made it legal for qualified patients in Utah to use medical marijuana. But on November 30, 2018, Governor Gary Herbert publicly asked the lawmakers to meet for a special session to amend Proposition 2.
On December 3, 2018, House Bill 3001 — also known as the Utah Medical Cannabis Act — was proposed, approved, and signed into law by the governor as the first measure to replace Proposition 2.
Since then, a few more modifications have been made. In 2019, Gov. Gary Herbert signed SB 161 to make changes to the state's medical cannabis program, including that medical cannabis users can no longer be treated unfairly in family court cases.
On February 28, 2020, Gov. Herbert again signed a bill that proposed amendments to the state's medical marijuana program. SB 121's changes included expunging the records of anyone who has used marijuana for medical purposes.
This change did not apply to people who have been charged with a felony or who have been discovered distributing or selling cannabis. This amended law also exempts patients who have failed drug tests from using CBD, which has a small chance of containing THC, the psychoactive component of marijuana.
The Utah Department of Health (UDOH) is in charge of the Utah Medical Cannabis Program, which issues medical cannabis cards to patients, registers doctors who are interested in prescribing medical cannabis treatment for their patients, and issues licenses to medical cannabis businesses.
Patients can be prescribed medicinal cannabis by medical professionals, advanced practice registered nurses, and physician assistants who are licensed to issue controlled-drug prescriptions.
To register as authorized medical providers, providers must utilize the Electronic Verification System (EVS), which has been set up by the UDOH.
Cannabis cultivation and processing are under the control of the Utah Department of Agriculture and Food (UDAF).
Patients under the age of 18 may register as qualifying patients if the compassionate use board gives the go-ahead. A parent or guardian must also get a "medical cannabis guardian card."
Patients under the age of 18 are not permitted inside medical marijuana dispensaries.
The following is a list of qualifying conditions under the Utah Medical Cannabis Act:
HIV or AIDS


Alzheimer's disease


Amyotrophic Lateral Sclerosis (ALS) aka: Lou Gehrig's Disease


Cancer


Cachexia


Persistent nausea that is not significantly responsive to traditional treatment, except for nausea related to:

Pregnancy
Cannabis-induced cyclical vomiting syndrome
Cannabinoid hyperemesis syndrome (CHS)



Crohn's disease or ulcerative colitis


Epilepsy or debilitating seizures


Multiple Sclerosis (MS) or persistent and debilitating muscle spasms


Post-traumatic stress disorder (PTSD) that is being treated and monitored by a licensed health therapist and that:



Has been diagnosed by a healthcare provider by the Veterans' Administration and documented in the patient's record
Has been diagnosed or confirmed by evaluation from a psychiatrist, Master's prepared psychologist, a Master's prepared licensed clinical social worker or a psychiatric aprn



Autism


A terminal illness when the patient's life expectancy is less than six months


A condition resulting in the individual receiving hospice care


A rare condition or disease that affects less than 200,000 individuals in the U.S., as defined in federal law, and that is not adequately managed despite treatment attempts using conventional medications (other than opioids or opiates) or physical interventions


Persistent pain lasting longer than two weeks that is not adequately managed, in the qualified medical provider's opinion, despite treatment attempts using conventional medications other than opioids or opiates or physical interventions


Acute pain that is expected to last for 2 weeks or longer for an acute condition, including a surgical procedure, for which a medical professional may generally prescribe opioids for a limited duration
---
Get Your Utah Medical Cannabis Card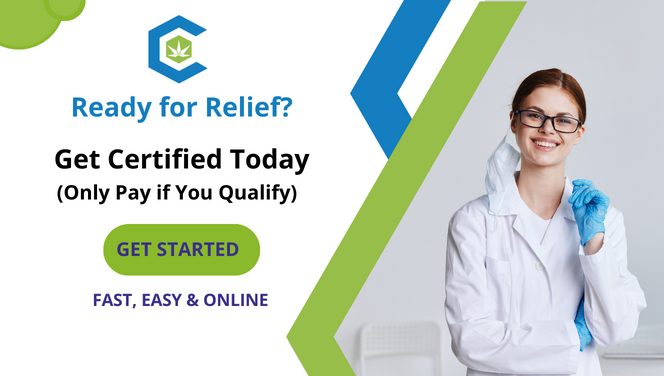 ---
Does Having a Medical Cannabis Card Mean Not Being Eligible for a Gun License in Utah?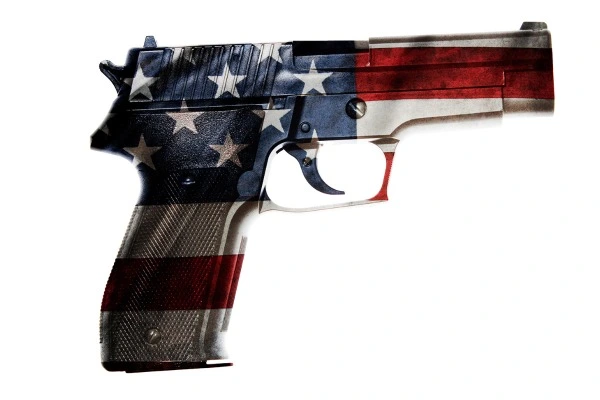 If a person with a medical marijuana card buys a gun from an authorized gun store, they will need to fill out an ATF form. On this form, the buyer has to admit to using drugs that are banned under federal law, such as cannabis.
This could be a difficult situation for those buying firearms who have the legal right to consume medical marijuana in their state because no federal legalization regulations are in effect.
The Utah legislature includes provisions in HB 3001 that prohibit state law enforcement from devoting any resources to enforcing gun laws that restrict a person's ability to buy, own, or possess a weapon simply because the person is in possession of or using marijuana in accordance with state medical marijuana laws, whether those provisions are local, state, or federal.
In theory, even if you have a medical marijuana card, a federal official can still detain you for possession and you could still be detained by federal law enforcement for having a firearm.
However, federal legislation has been passed stating that the federal government cannot use federal funds to punish citizens who follow state laws.
Because the Utah Medical Marijuana Act has a clause that says the law enforcement can't go after medical marijuana users who own guns, it's safe to say that having a medical cannabis card in Utah means you can still own a gun.
---
What about your privacy?
Read our report on Who Can See I Have a Medical Cannabis Card?
---
Can You Take Your Gun to a Dispensary in Utah?
Utah is a "shall-issue" state, which means that the Utah Bureau of Criminal Identification is in charge of giving out licenses.
When purchasing a firearm from a private individual, no license, background check, or registration of guns is necessary.
Salt Lake County has a regulation that requires background checks for private sales in the county's three event venues — Salt Palace Convention Center, Mountain America Expo Center, and Salt Lake County Equestrian Park.
After Gov. Cox signed HB 60, anyone over 21 who is legally allowed to own a gun can carry a loaded gun in both an open and concealed manner, starting on May 5, 2021.
Concealed Firearm Permits (CFP) will still be available in Utah to anyone seeking reciprocity to carry in other states.
The following places don't allow carrying a firearm regardless if you have a gun license or not:
Any secure area in correctional, law enforcement, courthouse, and mental health facilities
Churches, houses of worship, and private residences that have given notice that firearms are prohibited
Secure areas of airports
Anywhere if you are under the influence of alcohol (.05 blood alcohol content) or a controlled substance
Any place where the carrying of firearms is prohibited by federal law or state law or regulation.
Based on the information above, so long as the dispensary does not forbid it and you are not under the influence of cannabis, you are permitted to carry a handgun within a dispensary.
Can You Consume CBD and Own a Gun in Utah?
A few weeks after the 2018 Farm Bill was signed into law, Utah changed its rules about hemp.
Passed on December 3, 2018, the main goal of HB 3001 was to make it legal to use marijuana for medical purposes in the state. With the passing of the Farm Bill, CBD derived from industrial hemp is now allowed across the US, including in the state of Utah.
On the other hand, each state is free to make its own rules about CBD and the products that contain it.
Hemp-derived CBD products must have less than 0.3% THC by dry weight to be legal on a federal level.
Even if you own a gun, you won't have any trouble as long as the THC level in the CBD product you're using is less than 0.3%.
Can I Own a Gun if My Spouse Has A Medical Cannabis Card in Utah?
The Utah medical marijuana law tells the federal, state, and local enforcement groups not to spend any time or money on implementing gun laws that make it hard for someone to buy, own, or have a gun just because they are in possession of or using marijuana in line with state medical marijuana laws.
It appears that Utah doesn't like to discriminate against its medicinal marijuana patients who possess weapons, more so if the owner is just the patient's spouse.
If you want accurate and up-to-date information, you should talk to local lawyers who focus on Utah's gun laws and rules. Laws can be different, and your situation may have its own characteristics or exceptions.
A lawyer will be able to tell you what to do based on the most recent laws and rules in your area.
---
Grab Your Bold Brew Mug Today!
Express Your Freedom! Dive into our unique collection of Cannabis-themed merchandise and show your support for both gun rights and cannabis legalization. Our best-selling Cannabis Mugs are the perfect way to start your day, combining two passions in one cup. Visit our store today and make a statement with every sip!
---
Enjoyed This Content? Read More:
In this guide, you'll learn how to make cannabis-infused coconut oil or MCT oil, decarboxylate cannabis, or choose to infuse cannabis into any oil of your choice.