Is Medical Cannabis Legal in New Mexico?
Governor Bill Richardson signed a law in April 2007 allowing doctors to prescribe marijuana to some seriously ill patients to manage symptoms such as pain and nausea.
This bill is known as The New Mexico Medical Cannabis Act or The Lynn and Erin Compassionate Use Act, which permits 'the beneficial use of medical cannabis in a regulated system' to relieve symptoms caused by debilitating medical conditions and their medical treatments.
This act also established the Medical Cannabis Program under the New Mexico Department of Health.
But this was not the first or only time that the State of Mexico pushed for the legalization of medical cannabis. In fact, the state of New Mexico became the first to pass legislation authorizing the medicinal use of cannabis in 1978, when Lynn Pierson, a cancer patient, pleaded with legislators to let him use the drug to help with his treatment.
The bill was known as the Controlled Substances Therapeutic Research Act, which authorized the use of cannabis through a Food and Drug Administration-approved research program that used cannabis supplied by the National Institute on Drug Abuse.
Approximately 250 cancer patients received cannabis or THC between 1978 and 1986, and the research program was eventually renamed the Lynn Pierson Therapeutic Research Program to honor Pierson.
Governor Michelle Lujan Grisham signed Senate Bill 406 into law in April 2019, the first significant change to the Lynn and Erin Compassionate Use Act since it was introduced in 2007.
The bill included the following reforms:
allow medical cannabis use in public schools for qualified students
ensure that medical marijuana patients do not lose custody of their children.
provide employment protections for patients in non-safety sensitive occupations
allow patients to renew their medical cannabis card every three years rather than annually
allow medical cannabis cardholders from other states to use cannabis in New Mexico
allow medical cannabis consumption at dispensaries
prevent denial of an organ transplant due to being a medical cannabis patient
New Mexico's Medical Cannabis Program
New Mexico is a state that has a cannabis policy designed explicitly to protect the health and well-being of its residents. Its medical cannabis program is intended to help those with qualifying conditions, such as chronic pain and cancer.
The Lynn and Erin Compassionate Use Act established the Medical Cannabis Program.
This Act aims to enable the safe and effective use of medicinal cannabis in a controlled system to treat debilitating medical diseases and their treatments.
The New Mexico Department of Health (NMDOH) handles the program.
Qualifying Conditions
Nearly 30 qualifying conditions in New Mexico make residents eligible for the medical cannabis program. The following are the qualifying conditions:
ALS/Lou Gehrig's disease
Alzheimer's disease
Autism Spectrum Disorder
Cancer
Crohn's disease
Epilepsy/seizure disorder
Friedrich's ataxia
Glaucoma
Hepatitis C
HIV/AIDS
Hospice care
Huntington's disease
Inclusion body myositis
Inflammatory autoimmune-mediated arthritis
Intractable nausea/vomiting
Lewy body disease
Obstructive sleep apnea
Opioid use disorder
Painful peripheral neuropathy
Parkinson's disease
PTSD
Severe anorexia/cachexia
Spasmodic Torticollis
Spinal cord nerve tissue damage
Spinal muscular atrophy
Ulcerative colitis
Patients may submit requests to the New Mexico Department of Health to add their condition to the list of qualifying conditions if they believe cannabis can be of benefit to their condition.
Qualifying Patients
In addition to possessing one or more of the qualifying conditions, a qualified patient must be able to show residency in New Mexico by presenting a current driver's license or state identification card. Furthermore, the patient must be at least 18 years old.
If a patient is under the age of 18, a legal guardian or parent may register on their behalf.
Healthcare Providers & Practitioners
Healthcare providers and practitioners are defined as medical personnel licensed to prescribe and dispense controlled substances in New Mexico for the purposes of this program. The Medical Cannabis Program values the doctor-patient relationship, which is vital to preserving confidence and trust in the program.
Caregivers
The patient's practitioner designates a primary caregiver to be responsible for the well-being of a qualifying patient who is using cannabis for medical purposes. New Mexico residency is required for the primary caregiver. A caregiver must be at least 18 years old.
New Mexico Medical Marijuana Card
There are two different forms of medical marijuana cards: a registry card and a caregiver card.
Patients can seek registry cards from the state government or their local health department and become caregivers by signing up with the state.
The medical marijuana card is a document that allows patients to purchase cannabis from licensed cannabis retailers, producers, and testing facilities. It is not valid for purchase of alcohol and tobacco products.
New Mexico has a low rate of medical marijuana use, meaning that few people have registry cards.
The New Mexico Medical Cannabis Act limits the number of dispensaries to 16 throughout the state, and the state limits the number of patients that a dispensary can serve to 4,500.
To obtain a New Mexico medical marijuana card, you must first determine whether you qualify for a card by contacting your doctor.
New Mexico Medical Marijuana Card Application
For Patients
Applicants must either be a resident of New Mexico for at least six months or have a valid New Mexico driver's license or state ID. Each card is valid for two years.
The application process is the same for new and returning patients. To apply, fill out the Medical Cannabis Patient Application.
For Caregivers
Interested applicants must fill out the Medical Cannabis Caregiver Application to become a personal caregiver for an existing patient. They must also include a copy of the New Mexico driver's license or state ID card. Temporary New Mexico identification cards are accepted.
Applications for New Mexico medical marijuana cards can be submitted online. Once you've completed the application process, you can visit your nearest NMDOH dispensary for a physical exam and a determination of whether you are eligible for a card.
The patient must ensure that the application is complete, including all necessary medical documents and records.
Incomplete applications will be delayed in processing since the applying patient will receive a letter requesting missing or extra documentation.
Dispensaries
It is critical that you purchase medical cannabis from a New Mexico state-approved dispensary. Cannabis products must be tested by dispensaries.
Click here to view the map of licensed New Mexico medical cannabis dispensaries.
Rules for Buying Medical Cannabis
During a rolling three-month period (or 90 days), patients in the program can purchase up to 425 units of cannabis and/or cannabis products.
Patients can purchase dried flower, as well as a variety of additional items such as edibles, tinctures, and topicals.
1 unit represents 1 gram of dried flower. About 15 ounces of dried flower product equals 425 units. One unit of THC in edibles, tinctures, and topicals is 200 milligrams (0.2 grams).
Consumption
The Lynn and Erin Compassionate Use Act prohibits the state's Medical Cannabis Program from allowing patients or caregivers to take or carry medical marijuana in the following places:
In a school bus or other public transportation vehicle
On school property or grounds
On government land
Indian Reservations (including casinos and private homes)
In the place of employment of an eligible patient or main caregiver
A park, recreation facility, youth center, or other public location
Possession
Adults aged 21 and up may possess up to 2 ounces (56 grams) of flower, 16 grams of concentrate, and 800 mg of edibles to use and give away to other adults.
They can have extra cannabis at home (the legislation doesn't specify a maximum) if it's kept in a closed container out of sight.
Cultivation
Patients can grow up to 12 mature plants in their homes and manufacture edibles and solventless extracts with the availability of a Personal Production License (PPL). You will receive a separate PPL card if you applied for one and were approved.
A PPL card will expire on an annual basis, and the renewal must be submitted at least 30 days before the expiration date.
Original copies of documentation, rather than photocopies, should be included with your medical cannabis card application.
The New Mexico Regulation & Licensing Department's Cannabis Control Division (CCD) regulates and licenses cannabis throughout the state.
Patient possession and cultivation limits are expected to change as the CCD establishes new laws.
Get a New Mexico Medical Cannabis Card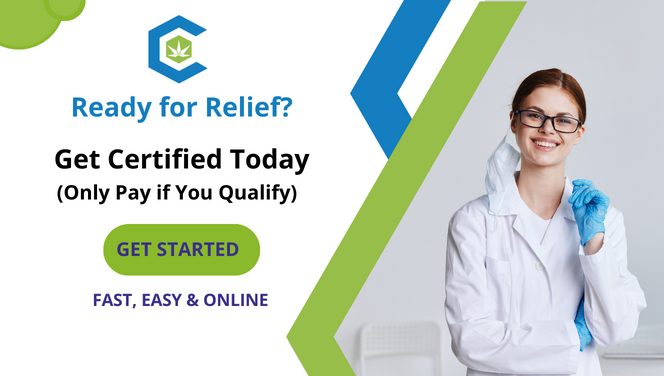 ---
Enjoyed This Content? Read More:
In this guide, you'll learn how to make cannabis-infused coconut oil or MCT oil, decarboxylate cannabis, or choose to infuse cannabis into any oil of your choice.